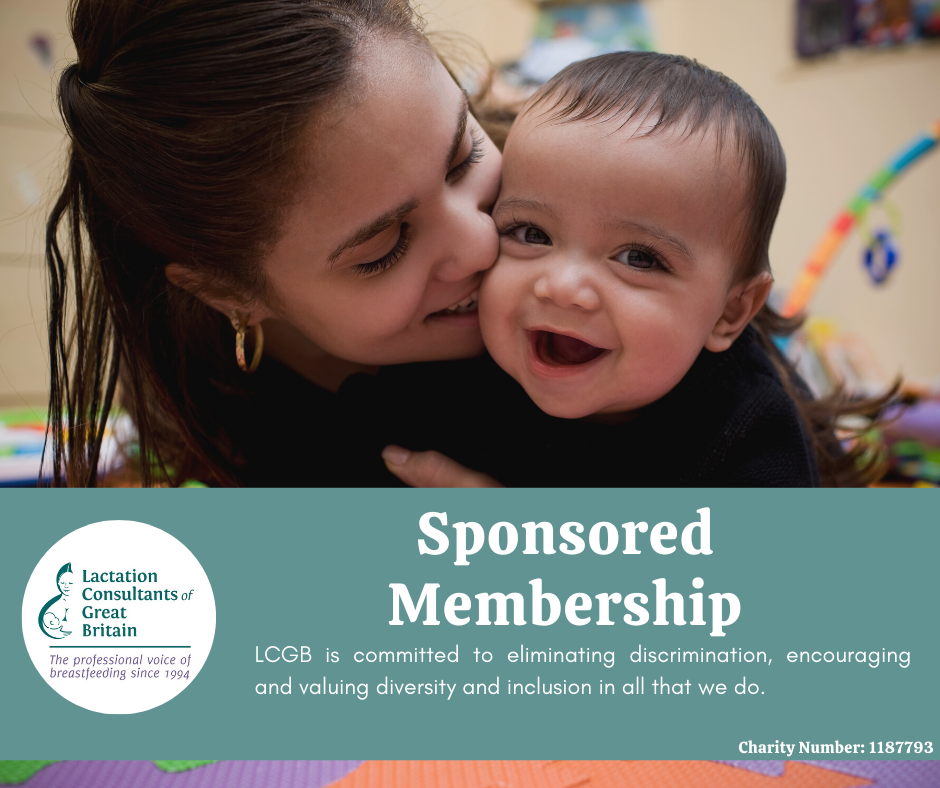 ---
Find out about LCGB membership
---
Lactation Consultants of Great Britain (LCGB) is a registered charity which works to improve the health and wellbeing of families, through advocacy and support from expert IBCLC, breastfeeding care.
LCGB's Core Values are that :-
Every mother and baby, and family, has the right to evidence based breastfeeding information and support appropriate to their needs.
LCGB members advocate for this right to evidence-based information & support
LCGB advocates for the role breastfeeding plays in reducing inequalities and health disparities.
LCGB supports IBCLCs to maintain excellence in standards of professional practice.
To fulfil these, we need to ensure LCGB's membership truly represents the richness and diversity of our nation.  Whilst all those who aspire to achieve the highest skills to support families with lactation and feeding their babies, feel they have a place within LCGB.  Plus feel supported to go on to become an IBCLC, or maintain their IBCLC certification.
LCGB offers twenty Sponsored Memberships, and is open to all levels of LCGB membership.
These memberships will be awarded on the basis of the information provided on the application form below. Successful applicants' memberships will begin from notification of their success for a period of two years. During the membership the sponsored membership team will communicate with the sponsored members.  During the second year of the membership, sponsored members are encouraged to volunteer and participate within LCGB in some capacity.
LCGB are particularly interested in hearing from those who may be –
Working in areas with high levels of deprivation and/or health inequalities
Living/working in areas with few IBCLCs, or access to specialist breastfeeding support
Have a low disposable family income
Single parents
BAME applicants
Facing personal barriers, including disability or health issues
LGBTQ+ applicants
Speaking a language of a minority group within the UK, or BSL
This is not an exhaustive list. Please include in your application any further barriers affecting your ability to progress or maintains IBCLC
---
Please check back again soon for our next Sponsored Membership offer.